Have you ever noticed that you break out more, have wrinkles and sometimes dry skin when you're stressed? This is because stress causes your body to make hormones like cortisol, which tells glands in your skin to make more oil. Oily skin is more prone to acne and other skin problems. The effects of stress on a person's body is more than we can imagine. Not only does it affect psychologically but phyically too. It can be a catalyst to your skincare.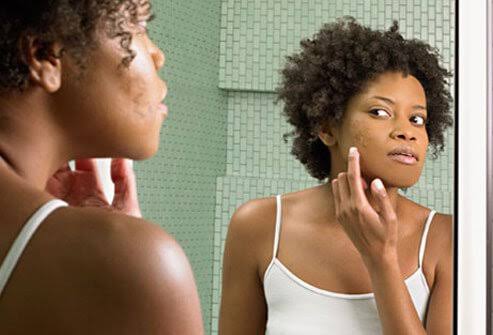 Stress causes a chemical response in your body that makes skin more sensitive and reactive. It can also make it harder for skin problems to heal. It can affect your whole body, including your hair, nails, and skin. Everybody feels stressed from time to time, but when it becomes chronic, it can have serious consequences on your health.
Stress causes acne, eye bags, rashes, wrinkles, gray hair, hair loss. Other effect of stress could be sore lips, tooth damage, Temporomandibular joint dysfunction (TMD). All these could occur as a result of grinding, clenching and chewing.
In this world we live in, is there a way to escape stress? The answer is No. It is a common experience, but it is good to note that it can be managed.
So, how can stress be managed?
Exercise induces the release of good hormones like endorphins, which can help you to feel less stressed. Stress can also make your muscles get tensed unknowingly of which exercise might help to release.
Get enough sleep. Seven to 8 hours each night is ideal.
When you notice you're stressed, it's a good time to step away and spend a few minutes, as short as 10 minutes can do, or some days, just focusing on yourself. You can take a bath or read a book. Do something you enjoy. It's high time we realised that your "me time" shouldn't only be carried out when you feel stressed but you should build it into your schedule each week, allowing yourself to do something enjoyable while considering your health.
Practice stress management techniques, such as breathing exercises, yoga, or meditation.
Certain supplements can reduce stress and anxiety, including lemon balm, omega-3 fatty acids, green tea amongst others.
Organise and write things down by creating a to-do list of what you intend doing. This can help you manage time and stress. Prioritise what must be done first and identify what can be left to a later time or what you might be able to assign to someone else.
Aromatherapy such as lighting scented candles or the use essential oils like lavender, frankincense or bergamot can help lower anxiety and stress.
Say NO. It's ok to set limits and boundaries to lower your stress.
NEVER FORGET, STRESS CAN AFFECT YOUR WELL-BEING MORE THAN YOU CAN IMAGINE. IT'S OKAY TO SPEAK TO A FRIEND OR PROFESSIONAL.