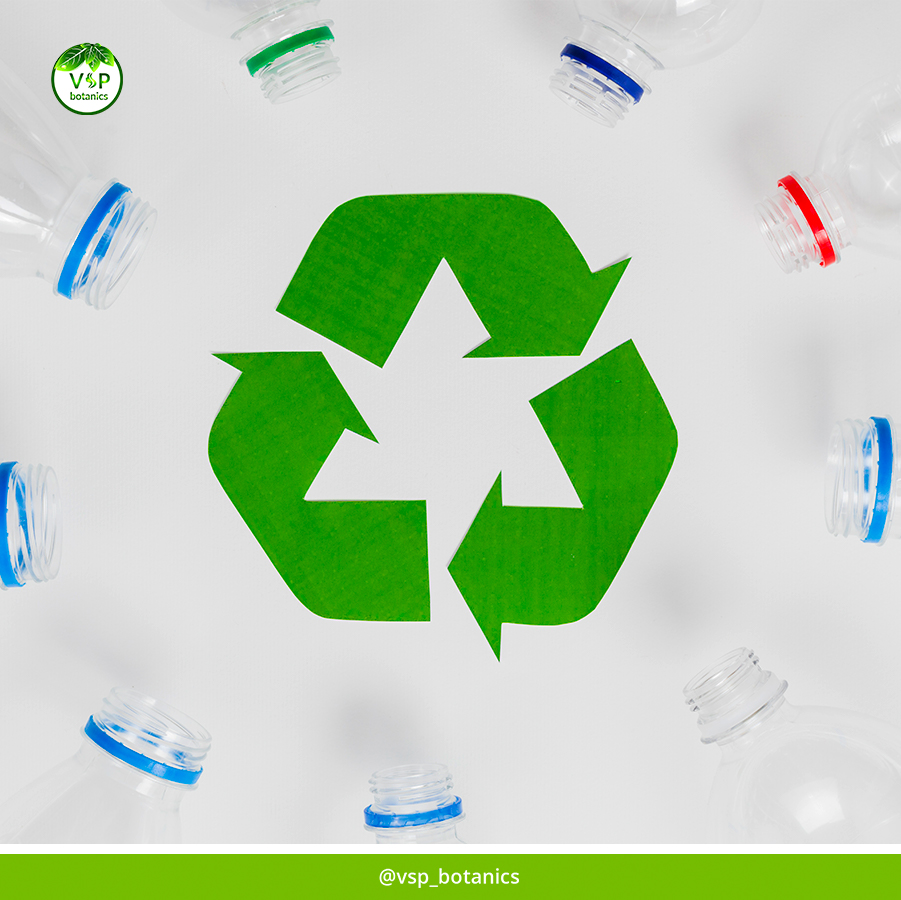 Waste, and how we choose to handle it, affects our world's environment. Of course, you already know that you need a healthy environment for your own health and happiness, then you can understand why effective waste management is so integral to you and everyone else. The wastes we create have to be carefully controlled to be sure that it does not harm your environment and your health.
Today and everyday, we encourage sustainable practices
Recycling – by not tossing everything in the trash. Lots of things like bottles, paper etc can be remade into either the same kind of thing or new products. What you get is less energy and fewer resources used.
Reduce- Use natural resources wisely, and using less than usual in order avoid waste.
Reuse- You can reuse materials in their original form instead of throwing them away, or pass those materials on to others who could use them too.
RECYCLE, REDUCE and REUSE
We at VSP BOTANICS encourage sustainability by collecting our used product containers in order to RECYCLE and REUSE. We've also eliminated extra packaging which helps in reducing waste.