When it comes to making a healthy skin care routine, our faces are the top priority. We most times cleanse, moisturise and religiously slather on the SPF when we're out in the sun but people forget that the rest of the skin deserves as much attention. Unfortunately, for many, their face is the beginning and end of skin care planning. Without proper balance, the results may not be what you are looking for in your overall skin care regimen.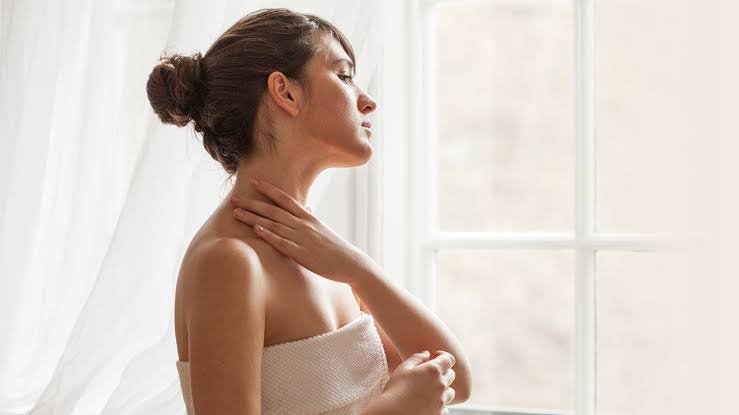 Below are 7 (seven) areas of our body often neglected
Décolletage Area: Describes the skin stretching from your cleavage to your collarbone. Your décolletage area needs some tender loving care, which does not always happen. It's all too easy to overlook skin care for the chest, but it's certainly an area that deserves protection, moisturizing and attention since it often gets just as much damaging UV exposure as your face. Unfortunately, many people fail to do that on a consistent basis. The signs of wear and tear or ageing are often more visible here. The skin covering the décolleté is thinner and has fewer oil glands than most other parts of your body, making it more sensitive to irritation and sun damage. The thin skin on your décolleté is even more sensitive than your facial skin, so it requires at least as much attention.
Underarms: If there was ever a mistreated body part, it's the underarm. After shaving and waxing underarms, they are simply kept from sight. Using a good roll-on is a great way to show them some tender loving care by providing 24 hour protection from sweat and odour, it also boasts the benefit of skincare, giving your skin a serious boost of hydration. One reason your underarms could be darkening is due to accumulation of dead cells when you skip a bit of scrubbing. Skipping exfoliation is the one reason that puts underarms in our list the most neglected body parts in skin care. Dermatologists and skin care experts recommend gentle exfoliation on your underarms at least every week. Your underarms will also love that it does not harbor artificial scents nor parabens.
Knees and Elbows: Your knees and elbows are often the driest part of your legs and hands which naturally deserve extra attention. A gentle exfoliation every week for your knees doesn't go amiss, as well as focusing extra moisturiser on the caps. For your elbows, it's more of hydration. Slather generous amount of lotion or hand cream to moisturise. Ensuring you're drinking lots of water throughout the day will also go a long way.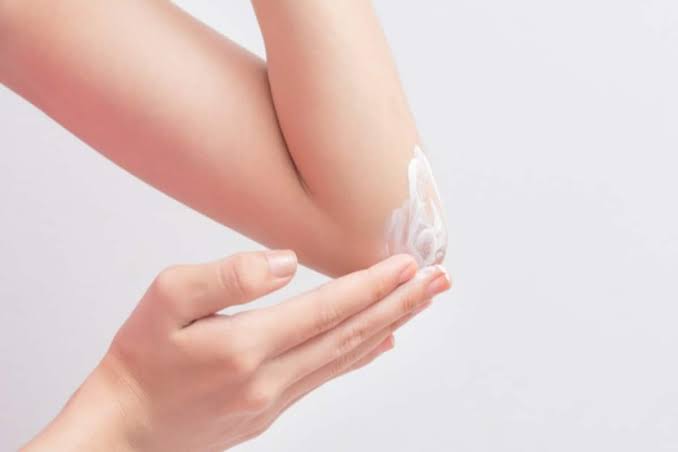 Back: Your back is probably one of the hardest places to care for because most of us can't actually reach it or see it. For this reasons, it is one of the more curious and most neglected body parts in skin care. The skin on your back is equally prone to acne as the skin on your face. Hair residue (dandruff, hair products) and sweat clog pores on the back and as a result, cause back acne. To avoid this, wash your back thoroughly to get rid of hair product residue and you can pamper yourself with monthly body spa sessions to keep the skin on your back smooth, soft and free of acne. Avoid over-exfoliating as this may result in acne or 'bacne' outbreaks on your back and opt for gentle scrubs.
Feet: If we were to crown the most neglected part of our body, then the feet would win hands down. Is there anything else more embarrassing and frustrating than cracked heels and dry feet? Besides the usual routine of scrubbing and moisturizing, you should use a pumice stone to get rid of calluses. A powerful moisturizer will also come good in case of cracked heels for more needed pampering. Regular pedicure and feet massages will also boost how good your feet will look in the long run. Apply a foot cream regularly and treat your feet with lavender oil before hitting the sheets to moisturise them overnight. You can also try poping socks on before you go to bed. When you wake up in the morning, they'll be silky smooth.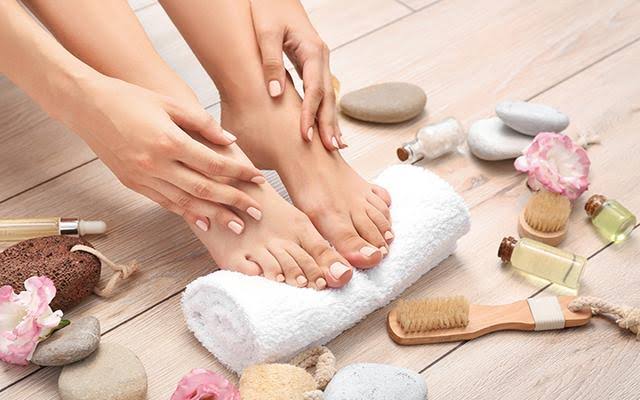 Butt: Years of lack of care will hit back as scaly and dead cells on your butts. Your butt is also a part of your body and shouldn't be avoided during skin routines. Exfoliation, moisturizing and butt exercises will do a great deal.
Hands: Famous tellers of age it is but also frequently neglected in many anti-aging skin care routines. Since hands are constantly used in almost everything we do, they are prone to wear and tear. Shockingly, they still manage to go untreated and now fall in this list of the neglected body parts in skin care. To treat your hands, simply apply the same facial products on your hands after you work your face. Pay more attention to a massaging moisturizer so as to give your nails a bonus treat. For extra effectiveness, use a thicker hand cream after the moisturizer . This helps to lock in the benefits of your serums and moisturizers. Take adequate measures to make sure your hands stay fresh and fabulous. Avoid washing your hands with hot water as this can strip the skin of its natural protective oils.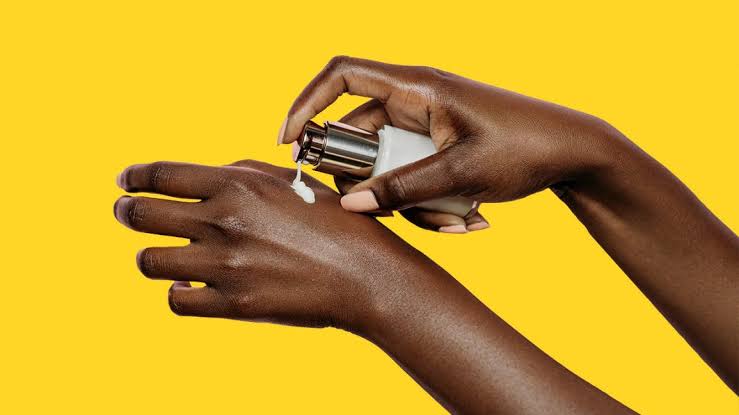 Whilst the rest of your body may not show the effects of damage as quickly as your face can, don't neglect any part of it. Your body deserves the same amount of attention as your face does. In fact, you can go a long way just by applying a quality lotion or moisturizer after your warm shower. SHOW TLC TO EVERY PART OF YOUR BODY.