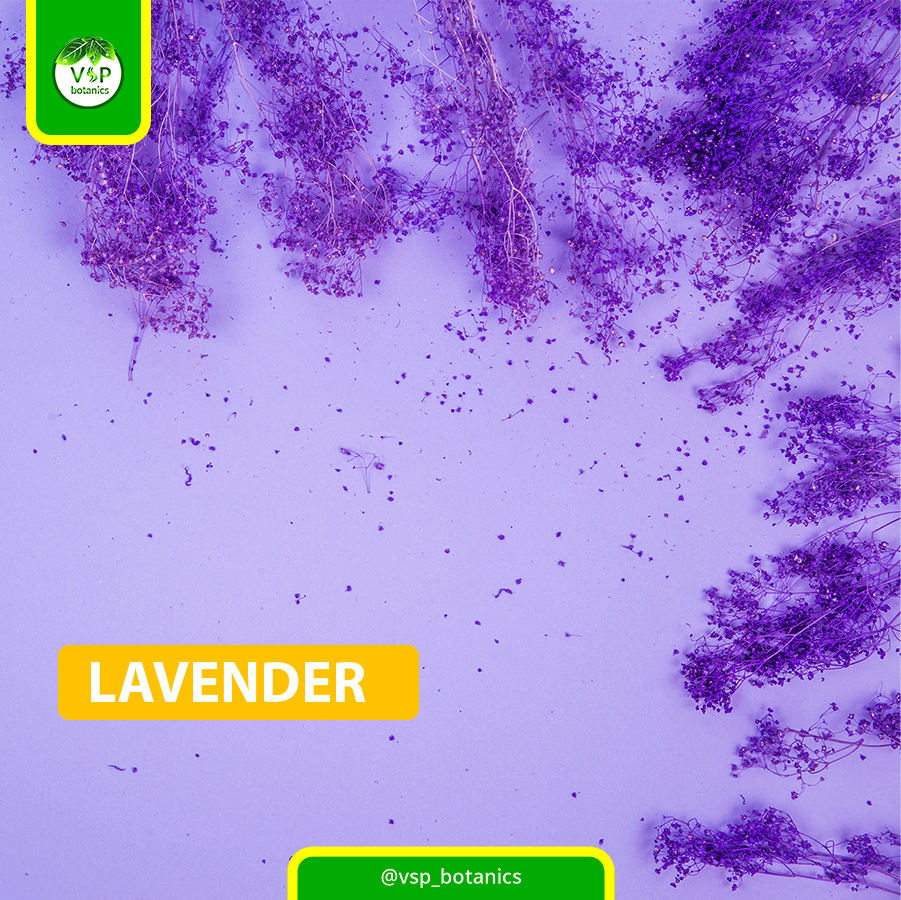 In search of amazing, then it's Lavender. Scientifically called Lavandula Angustifolia, Lavender oil is an essential oil derived from the lavender plant. It can be taken orally, applied to the skin, and breathed in through aromatherapy.
Lavender is one of the gentlest, safest and most versatile essential oils, and is one of the best choice for sensitive skin. However, it would be advisable to avoid direct application and move straight on to diluting your essential oil in a soothing carrier oil. Lavender is popular for its floral and relaxing scent. Apart from providing a sweet soothing aroma, the flower also offers many hair, body, and mental benefits.
Products with this plant/ingredient: Nourishing lotion, Sunburn eraser, Sunscreen
💜 This wonder oil is one of the best to 1) help keep your skin clear and acne free, 2) fight the signs of aging, 3) improve the skin's moisture balance and elasticity, 4) deeply nourish dry skin and calm and soothe a number of skin conditions, 5) repel insect and relieve itching after a bite occurs, 6) lighten hyperpigmentation, speed up wound healing process and treats scars
🟣 In addition, lavender calms, detoxifies, and rebuilds collagen while promoting healing and overall skin health, by penetrating deep into the skin to support healing from the inside out.
🌷 For hair treatments, lavender has been extensively used since decades. The distinct properties of the plant/oil improves hair's health. It prevents the death of deep hair follicles and provides deep nourishment for the hair that produces lustrous, thick, and healthy-looking strands that can withstand many environmental damages.
🍃 It keeps dandruff away with its antimicrobial properties😊Widely used in aromatherapy, it is used to suppress headaches. A simple head massage with Lavender oil clears the brain toxins and enhance cognitive abilities such as focus, concentration, and memory.
😴 In need of a sound, good night sleep, Lavender's powerful antioxidative benefits is top-notch. With about 10-15 drops of lavender essential oil in a warm bath, be sure of it calming your mind and a good night's sleep. Ultra-detoxifying!!!